To get this bonus just follow this tutorial and in 13 steps you will get your Free Bankroll on Carbon Poker!
1.Click here to go to YourPokerCash web page, and once you´re there click on "sign up"as it is in the image down.
2.Fill the form with all the informations needed.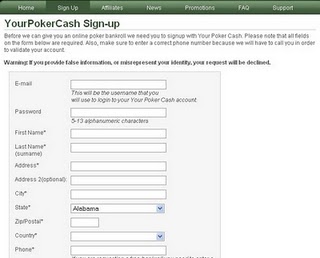 3.After that you will have to make a phone call or mobile phone message verification just choose the method you want, put your country and phone number then click on "verify now". When the phone rings answer it, there will be an automated message telling you a number code, write it down, the number will be repeated 3 times!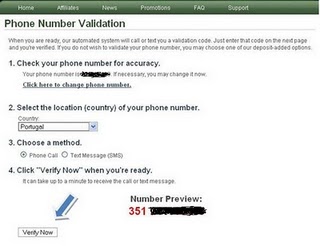 4.Insert the number code and then click on "validate"..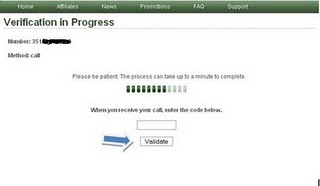 5.Now to verify your I.D. you will have to supply an Identification of yours like in the image, close to your I.D. it will have to be a paper hand written with the code they give you! You can take a picture of it with your cell phone but it will have to be legible and also your name, date of birth and adress.......The code has to be hand write!!!!!If not YourPokerCash will no accept it! The most appropriate document and that usually always has this data will be the driving license unless you do not have one use your usual ID document.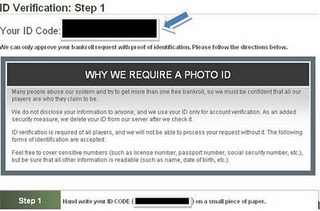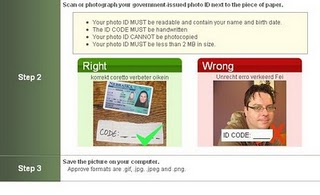 6.Now upload the picture by clicking in "search", it will have to be smaller than 2mb and then click on"submit".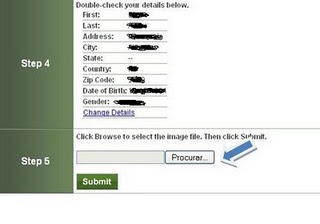 7.After uploading your I.D. confirmation you can already ask for a no deposit bonus!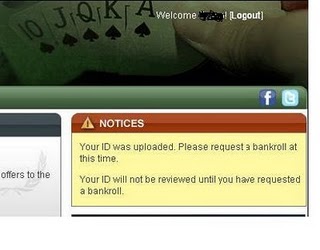 8.Choose one of the avaiable bonus for your country, in this case I have choosen Carbon Poker but you can ask another one available for your country.
9.Now click in "Sign Up Now".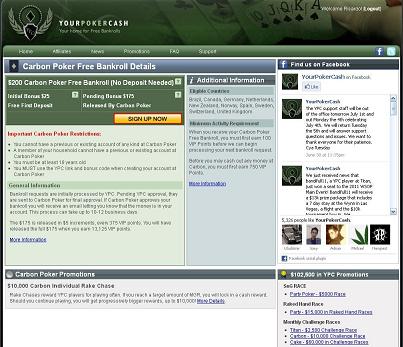 10.And then click on "download now".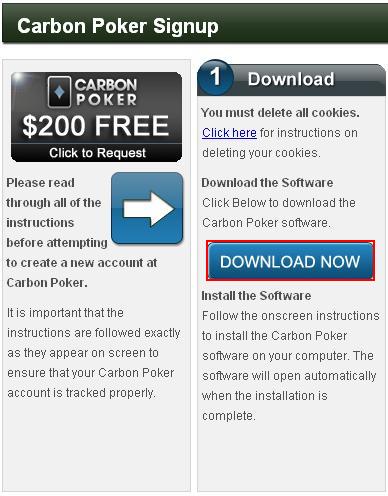 11.Then in the Carbon Poker lobby click on "Full Account" to create a real money account.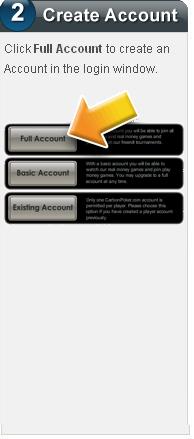 12.Fill in the form of Carbon Poker and do not forget that the data should be in accordance with the data filled in when you registered on YouPokerCash.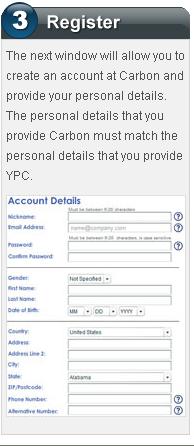 13.Back on YourPokerCash page insert the email you supplied to Carbon Poker and your Carbon Poker Nickname and then click on "
Submit
". Your email on carbon Poker will have to be the same you have on YourPokerCash!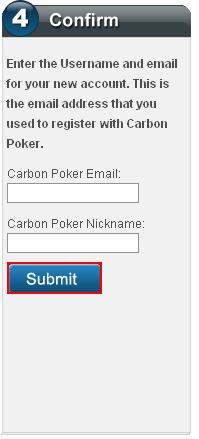 And that´s it the bonus can take up to 12 business days to come so don´t worry, any problem contact support on YourPokerCash or send an email in English, Portuguese or Spanish to bonusdepokergratis@yahoo.com .